Greetings Brothers and Sisters!
Have you got any worries about whether your children can understand the Buddha's teachings?  Or have your children complained of boring dharma lessons?
Fret not! WAY's Sunday Children Class is especially designed so that children will not have a difficult time during lessons. Instead, they will have fun learning the dhamma through short stories and various other activities, and also basic practice of meditation and puja(morning service).
Kindly refer to the poster below for details!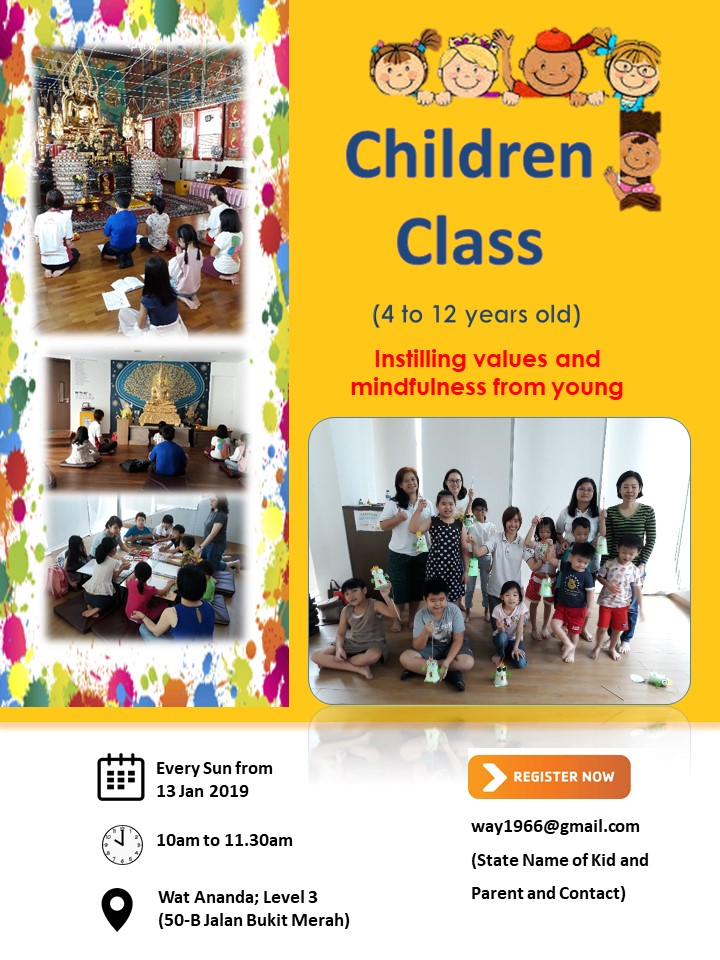 If you wish to find out more, please contact us through our email – way1966@gmail.com, or visit our Facebook page – WAY SG.
_/\_ Sadhu! _/\_