Greetings Brothers and Sisters of the Dhamma!
Ajahn Cattamalo will be in Singapore to lead a meditation retreat and give dhamma talks as well. Kindly refer to the poster for more details and do register if you wish to attend the retreat.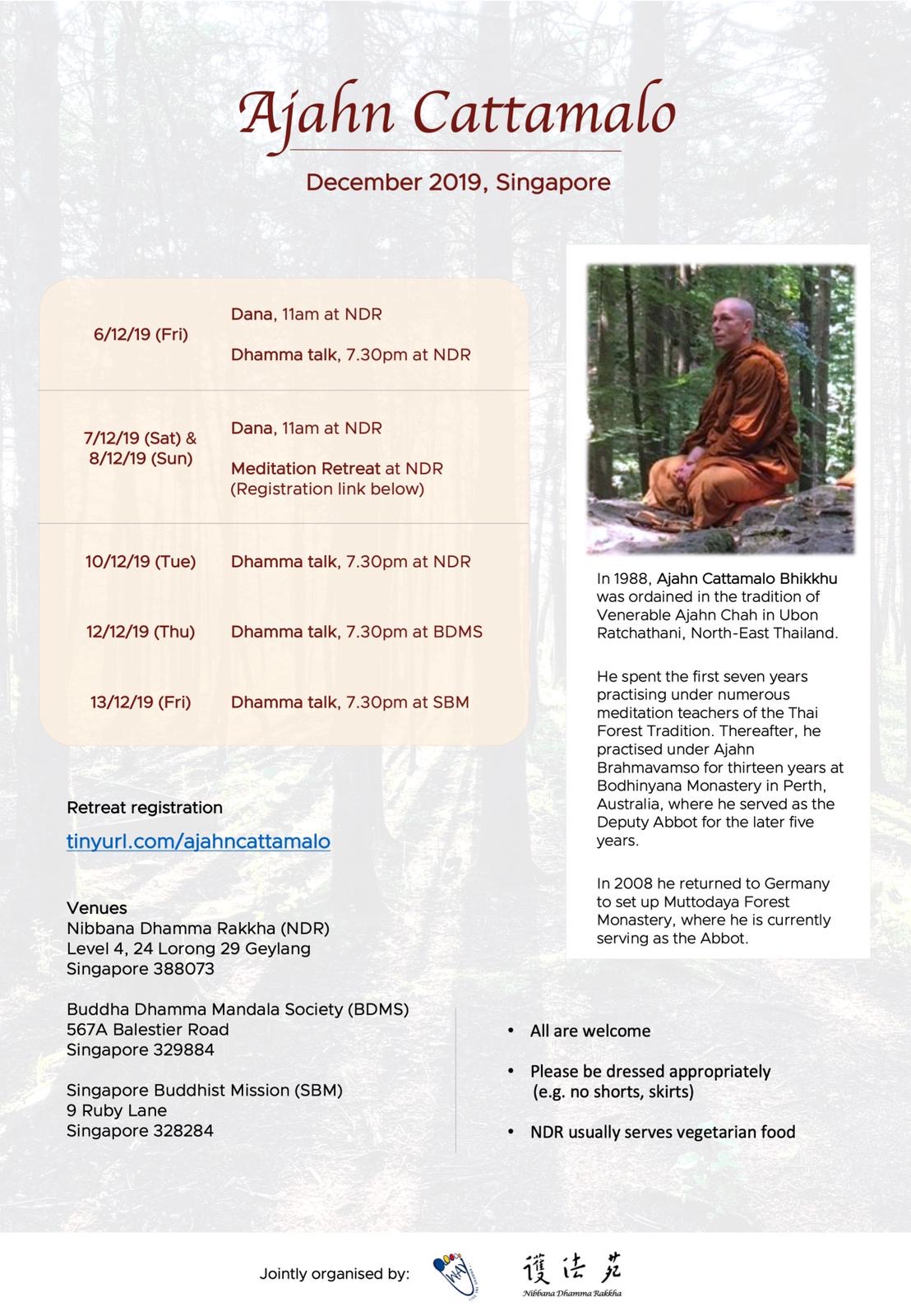 If you have any questions, please contact us through FB – WAY SG, or via email – way1966@gmail.com .
_/\_ Sadhu! _/\_