Greetings Brothers and Sisters!
Luang Por Piak will be in Singapore on 23rd Feb at Wat Palelai to conduct a short session of meditation, dhamma talk and chanting. The Itipiso chant will be chant for 108 times.
Kindly refer to the poster for more details.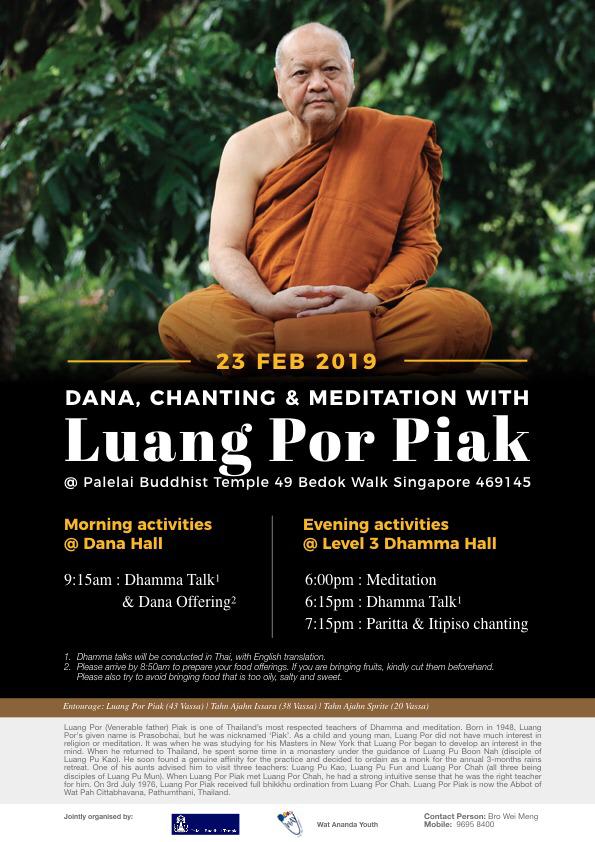 If you have any queries, please direct them to our email way1966@gmail.com or our FB page Way SG.
_/\_ Sadhu! _/\_