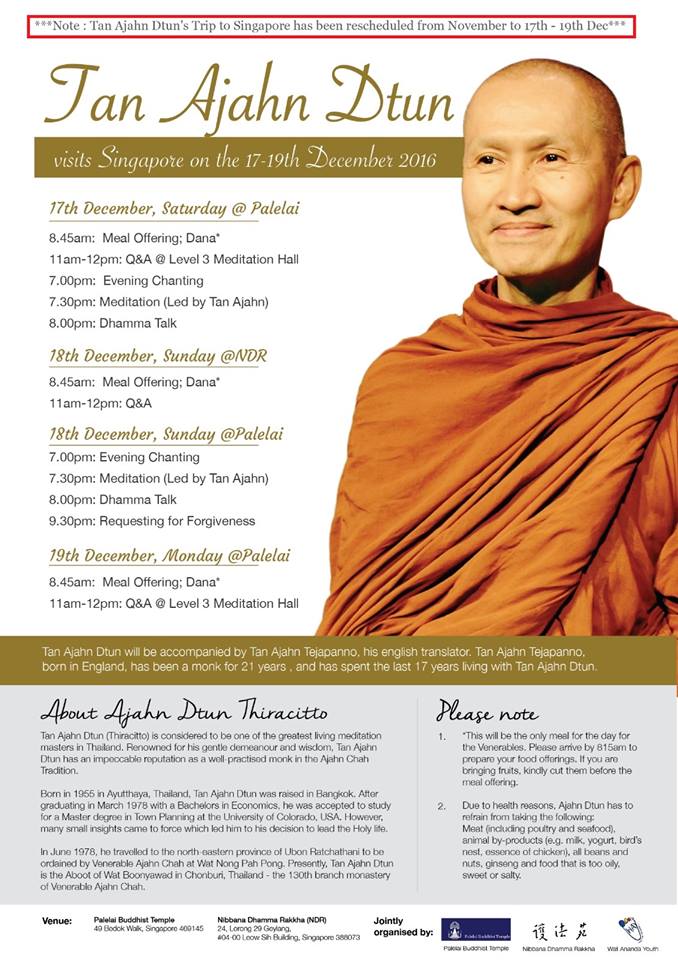 Hi friends,
An update on DEC 2016 activities in WAY:
18 Dec: Community Service – Quarterly Rationing
31 Dec: Overnight Chanting
1 Jan 17: Pindapat (Alms offering)
More details on overnight chanting will be shared shortly.
Tan Ajahn Dtun's Visit in Singapore (17 – 19 Dec)
Pls refer to the enclosed poster for detailed schedule of Tan Ajahn Dtun's visit.
Do visit our website http://way.org.sg/ or our Facebook page WAY Singapore for updates in case there are changes to the activities.
_/\_
—