Hi Friends,
Vesak Day, which falls on 21 May this year, holds a special significance for all Buddhists as it is the day that commemorates the birth, enlightenment (nirvāna) and death (Parinirvāna) of Lord Buddha.
In the month of May, WAY is privileged to have 3 visiting Venerables who will be sharing and giving us precious teachings of the Dhamma over the weeks.
Please find the program details of each Venerable as follow. In case you cannot view the details, posters are attached in this notice for your reference.
Venerable U Kovida
Venerable U Janakābhivaṃsa
Venerable U Ukkansa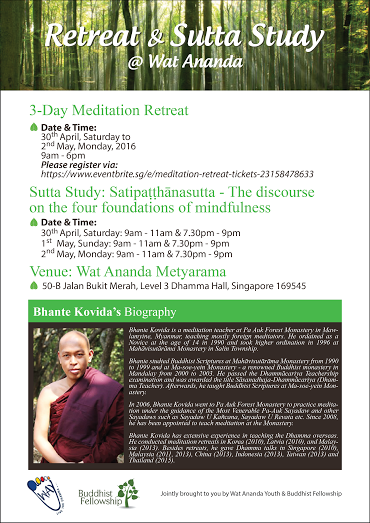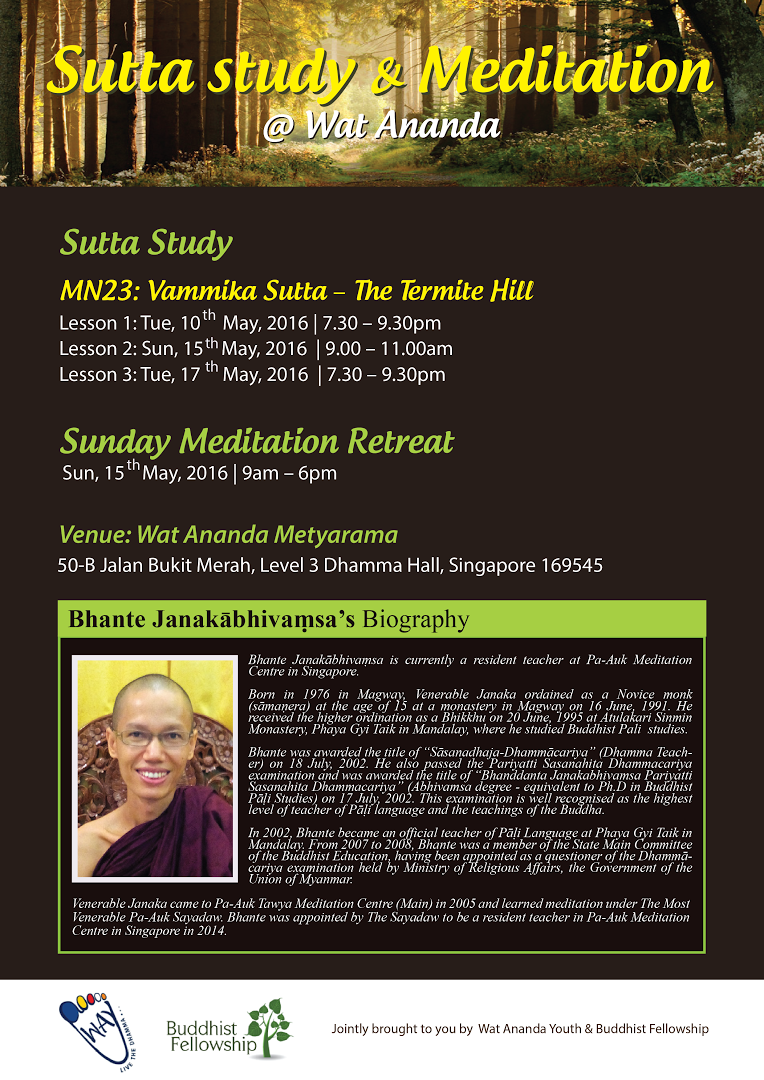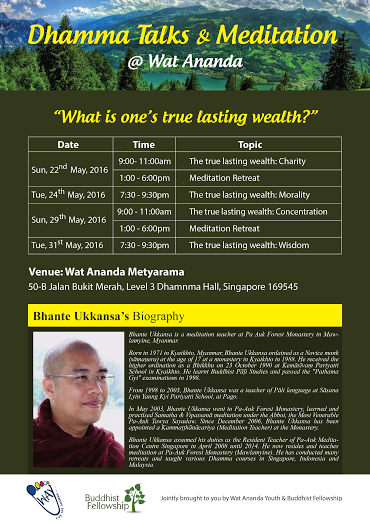 Do visit our website http://way.org.sg/ or our Facebook page WAY Singapore for updates in case there are changes to the activities.
Last but not least, Happy Vesak from all of us at WAY. Wishing you peace and happiness always.